Save time and resources with automatic lice counting
Lice
Get accurate lice counts without handling
With automatic lice counting, you save time and resources and can take swift action when needed.
Our solution eliminates the need to capture fish for manual counting. Instead, you gain better control over the lice situation with daily counts from a larger number of fish.
The bioscope provides counts from more fish than can be counted using traditional methods. This provides greater confidence in the lice numbers you rely on for planning the next delousing operation. Additionally, you receive new numbers every day, allowing for quicker decision-making.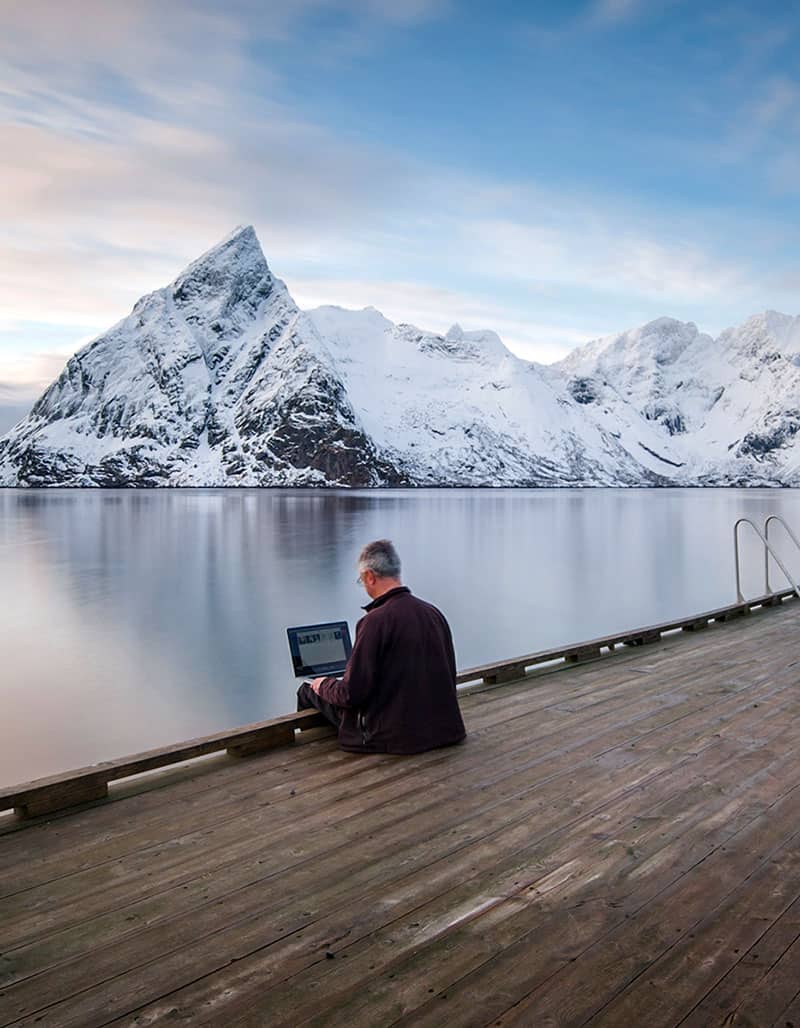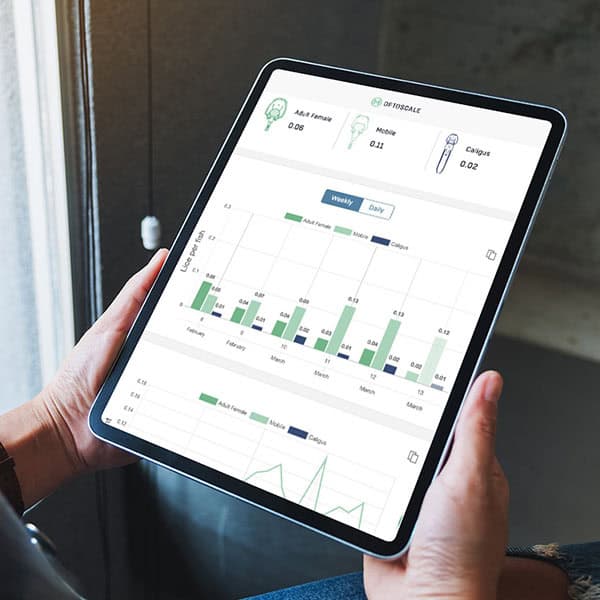 Enhance fish welfare with
less manual handling
Both fish and personnel benefit significantly from automatically collected lice counts. Fish can swim undisturbed while being checked for lice, which is a welfare improvement. Moreover, work resources are freed up when fish no longer need to be caught, anesthetized in tanks, and manually counted on the edge of the pen.
Access information in the web portal
In the web portal, you have access to all the data collected by the bioscope. The portal displays the latest lice status, lice development in the pen, and images of detected lice. You also have the option to download the data and lice images, ensuring you have precise numbers in the format you need.
The bioscope detects mobile stages of salmon lice (L. salmonis) and can differentiate them from sea lice (C. elongatus). We meet regulatory reporting requirements by distinguishing mature female lice from other mobile stages of salmon lice. With our solution, you receive reports with even better accuracy than manual counts would provide.
"We believe that OptoScale's technology will enable us to produce salmon with a lower environmental footprint, enhance fish welfare, and improve quality in the years to come."
— Knut Utheim | CTO, Grieg Seafood ASA