A revolution below the surface
Our precise fish measurements are transforming aquaculture forever
With OptoScale's bioscope in the pen, you gain accurate insights into the development of your fish. We understand that every detail matters when it comes to salmon production.
That's why precision is the key to everything we deliver. With real-time precise measurements, you can make better decisions that optimize your production and closely monitor the development and health of your fish. OptoScale enables us to take better care of our resources.
Our team of visionary thinkers, researchers, biologists, and engineers possesses the expertise that is revolutionizing aquaculture. We are dedicated to advancing responsible aquaculture and creating groundbreaking technology that prioritizes fish welfare, enhances efficiency in the aquaculture industry, and promotes sustainability.
However, precision is not just a goal for us; it's a mindset that permeates everything we do. From the moment our equipment is unpacked to when the measurements are available on our website, we ensure that you can perform your tasks quickly, accurately, and safely.
Optoscale has always been committed to minimizing our environmental footprint. With pride, we operate in seven different countries and have been delivering our services for a total of seven years. During this time, we have deployed an impressive number of devices continuously collecting valuable data.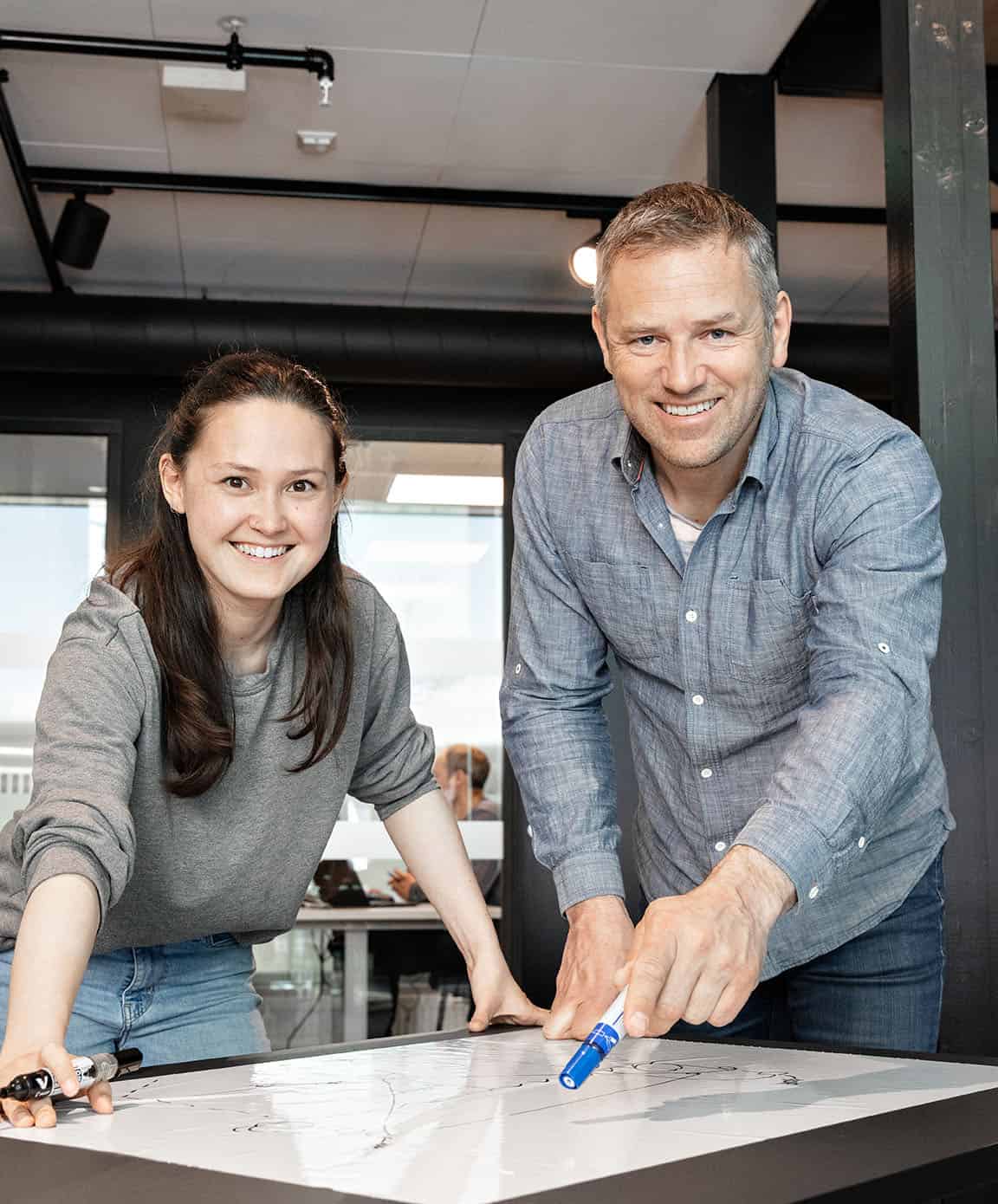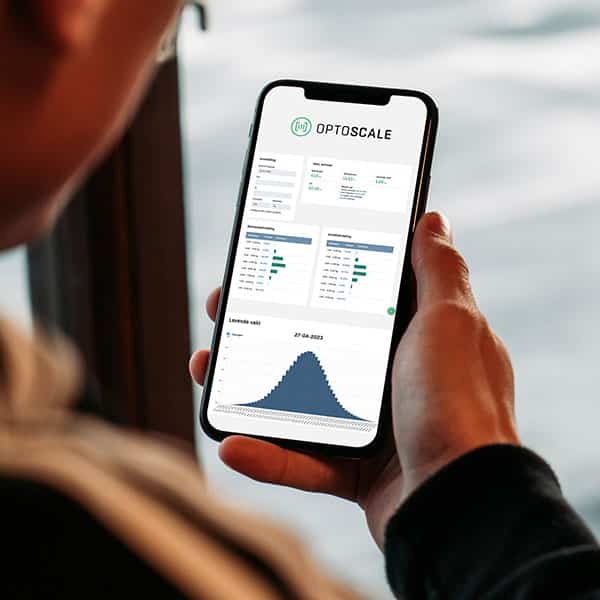 OptoScale consists of different teams that ensure you, as a customer, receive reliable and precise products and services.
Our software team comprises a group of creative individuals with technology expertise at their fingertips.
They develop user-friendly and understandable software where data is translated into meaningful and high-quality visualizations for anyone monitoring pen developments.
The software team is professionally strong and passionate about delivering precision through a user interface that can seamlessly share data, regardless of the software you use.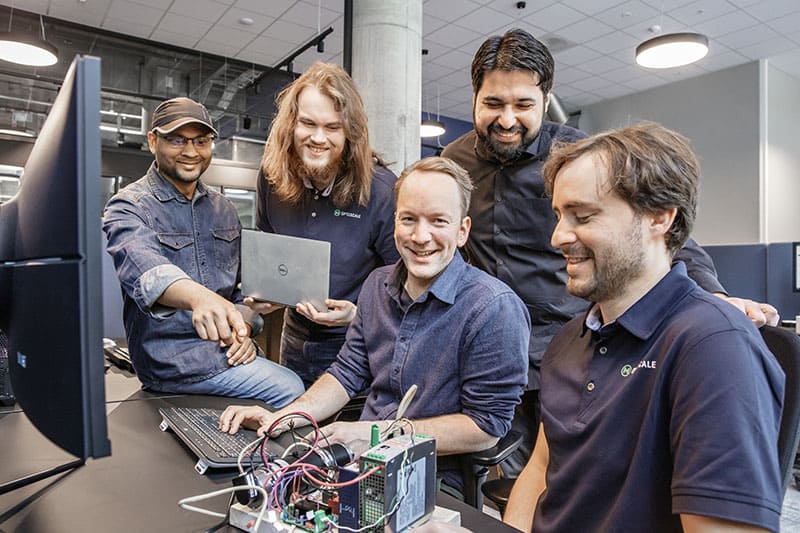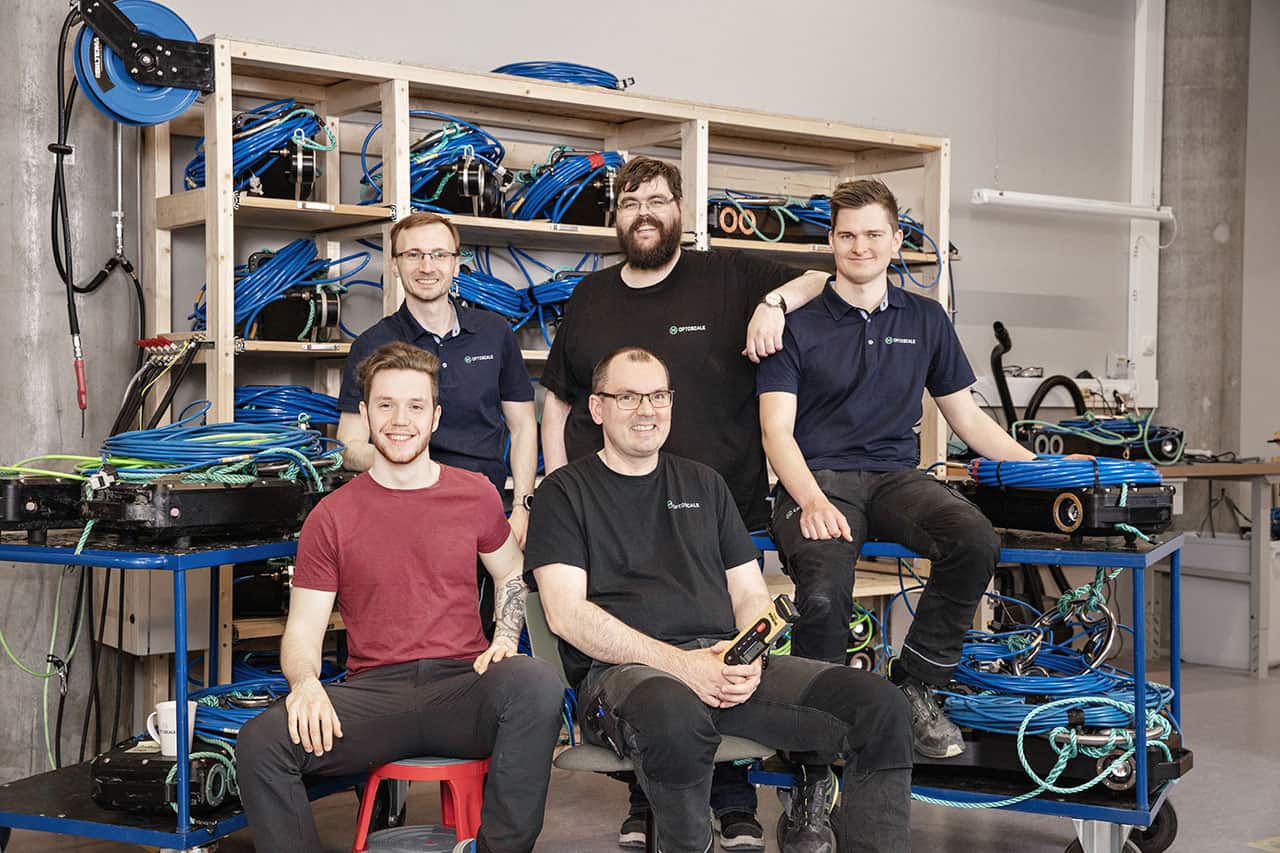 Our skilled technicians build, fine-tune, and maintain the bioscopes.
The technician team ensures that you, as a customer, can trust that you will receive a robust product that delivers the information you need from the pen.
Technicians are not only experts in assembling the Bioscope; they also perform calibration, service, and maintenance of all necessary components. So, you always have control.
Our AI&Optics team is a group of researchers with a background in physics, mathematics, cybernetics, and marine technology, with long experience in academic and industrial development projects.
The team is responsible for developing an underwater 3D imaging system and computer vision algorithms to estimate weight, monitor welfare, and count lice.
In the AI&Optics team, they continuously work to improve the quality of the data that they deliver by systematically monitoring progress on different performance indicators such as model performance compared to manual annotation of images, harvest results, manual fish sampling for lice counts, and welfare indicators and repeatability.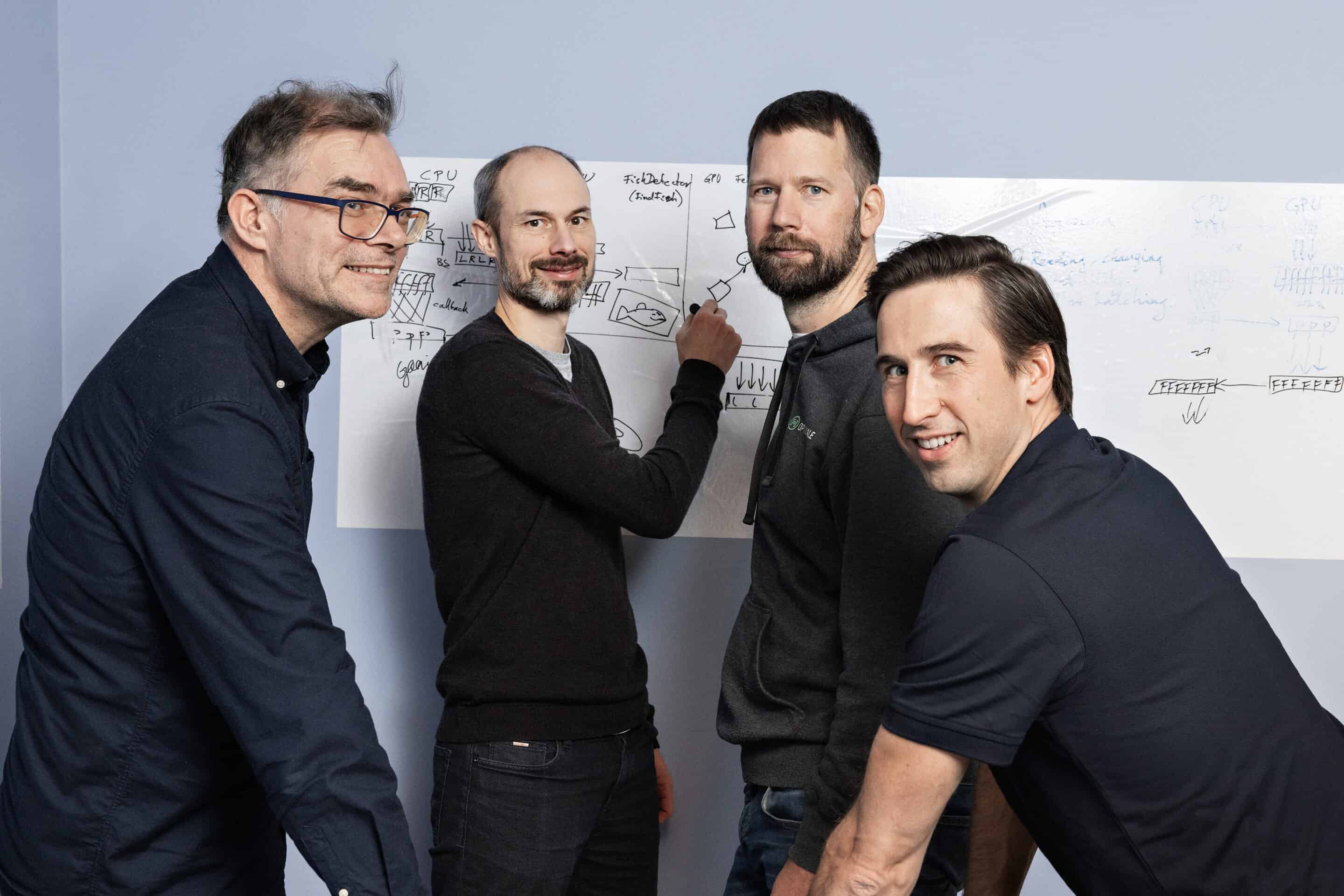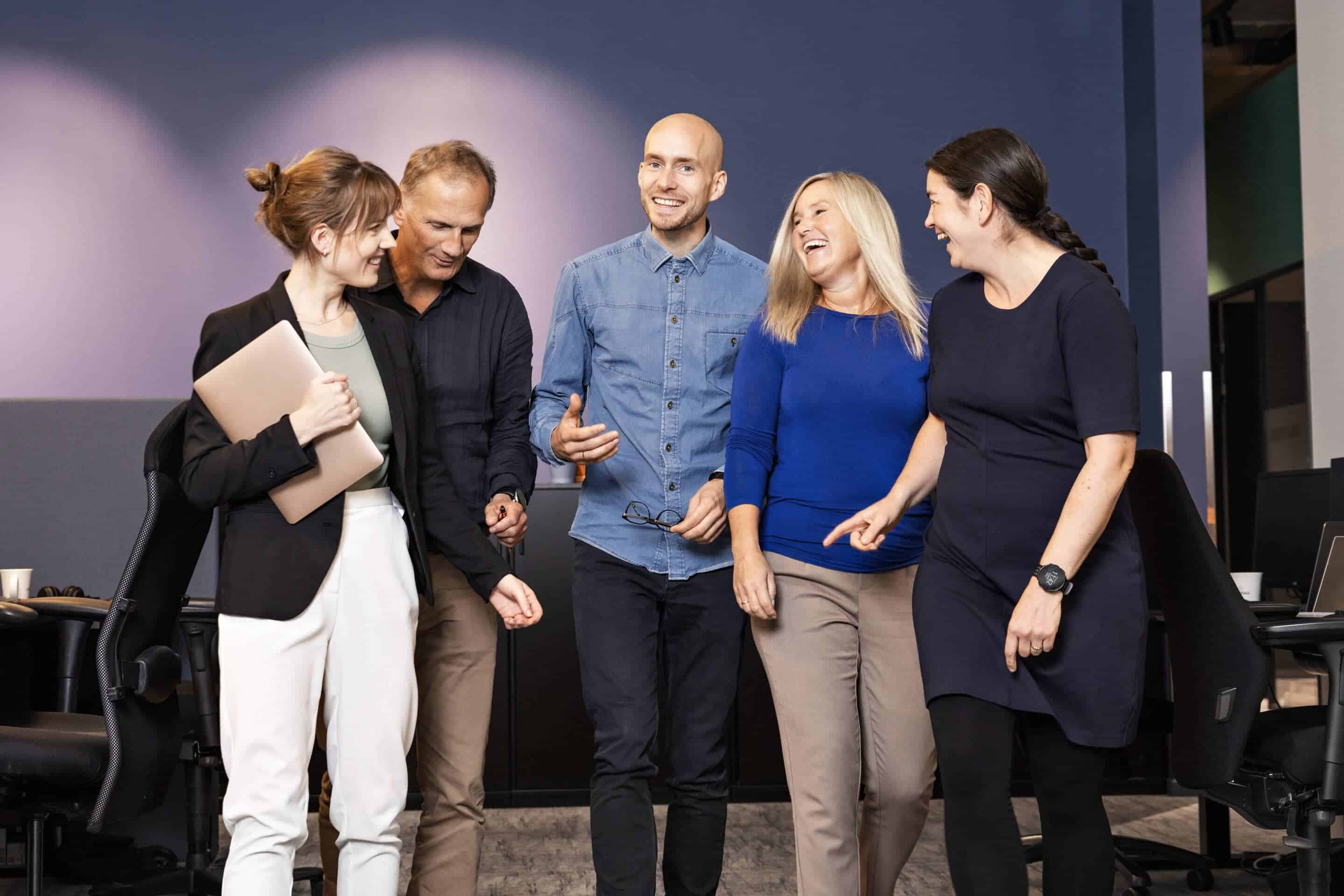 OptoScale's leadership is structured to drive the development of precise measurement technologiy that is easy to use. The team is made up of experts in technology, operations, finance, and biology, all tied together by a strong competitive spirit. Driven by ambition and innovative thinking, the team's goal is to ensure that OptoScale continues to develop accurate solutions that contribute to well-informed decisions in the global aquaculture industry. At the same time, they aim to create an inclusive workplace that values diversity, convinced that a wide range of perspectives is the key to well-being and innovation.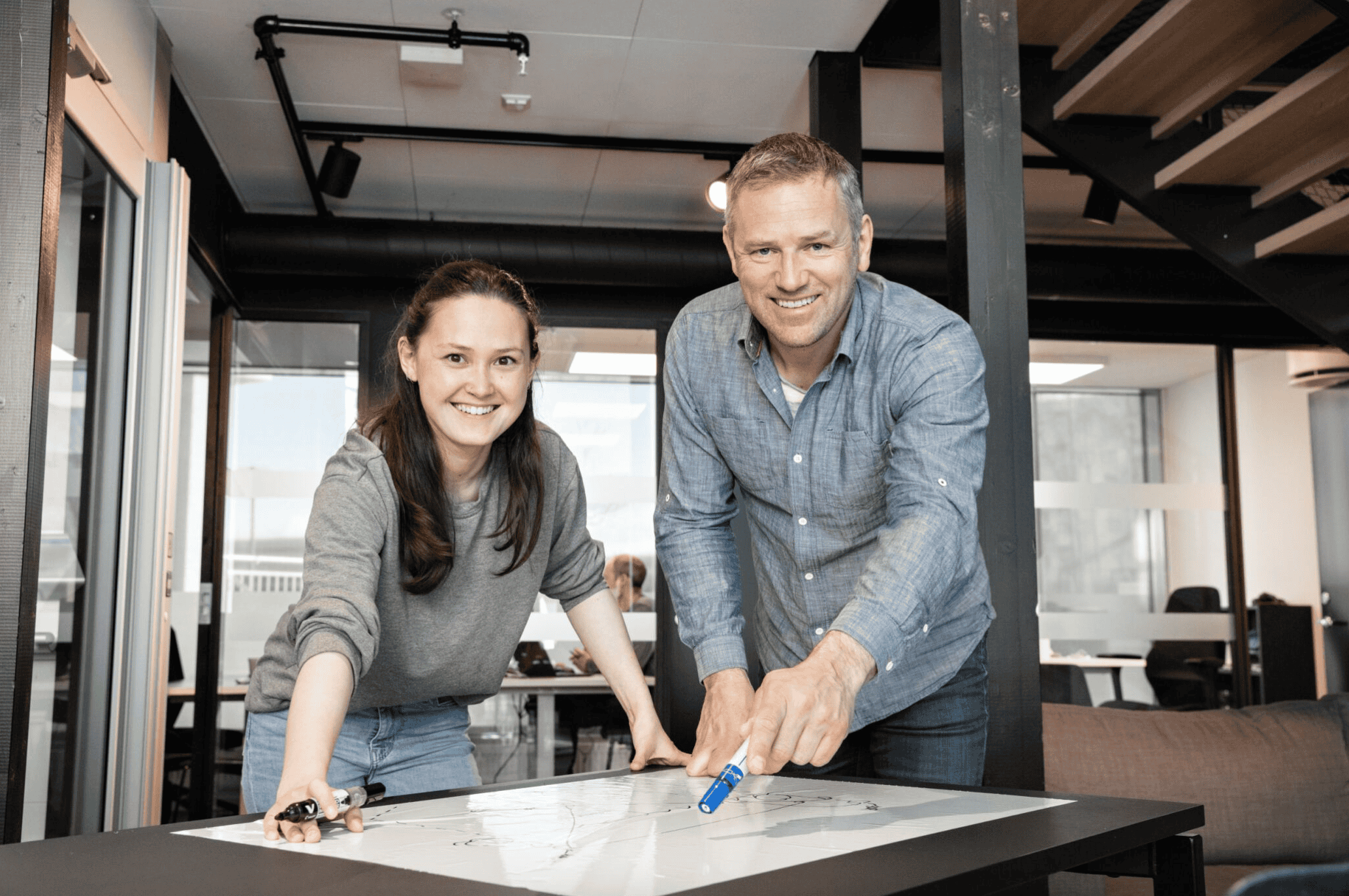 Our dedicated team of mechanical engineers ensures that the Bioscope, suspension solutions, and pen enclosures consist of top-quality components.
With careful calculations and precision, they ensure that every physical component functions as it should.
The hardware team innovates, designs, and tests new prototypes to ensure that we provide the most optimal solutions for our customers.
Therefore, our teams can guarantee that our Bioscopes are robust, reliable, and efficient.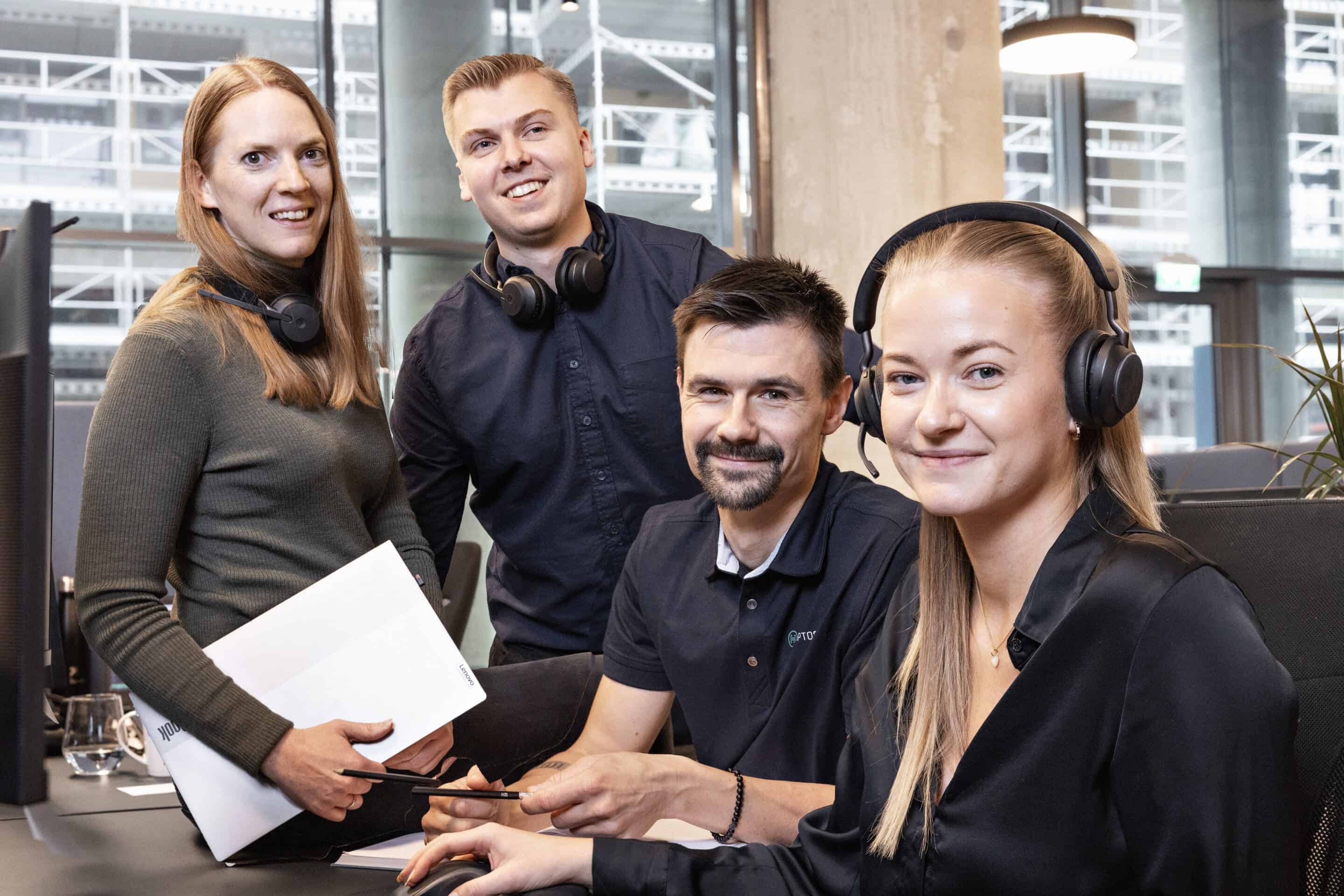 Our customer support team consists of dedicated professionals with backgrounds in the aquaculture industry. Drawing expertise from both the field and higher education in aquaculture, food science, biology, and marine biology, coupled with substantial experience in customer advisory roles, the team is well-equipped to guide our customers effectively.
The team is not just available; they are actively engaged in close follow-ups to ensure that our customers derive maximum benefit from our products.
Trondheim, known as Norway's "technology capital," is a hub for innovation in marine technology and aquaculture. With leading institutions like NTNU and SINTEF at the forefront, the city emphasizes the development of technological solutions for the aquaculture industry, from sustainable feed production to advanced monitoring of the marine environment.
Our goal is to develop innovative solutions for the aquaculture industry to improve efficiency, safety, and sustainability in this vital sector. With our location in Trondheim, we are at the heart of technological development and can be a trusted partner for your maritime needs.