Increase profitability with
accurate weight estimates
Weight
A bright idea
on the pen edge
OptoScale founder Sven Kolstø personally experienced the challenges of weighing fish on the pen edge in waves, wind, and rain. This led him to develop a new method for estimating fish weight.
40,000 measurements daily
Since its inception, weight measurement has been OptoScale's primary focus. Today, we deliver the market's most precise weight estimates with our bioscope. The bioscope can weigh ten thousands of fish daily, providing estimates for feed optimization, biomass control, and slaughter estimation.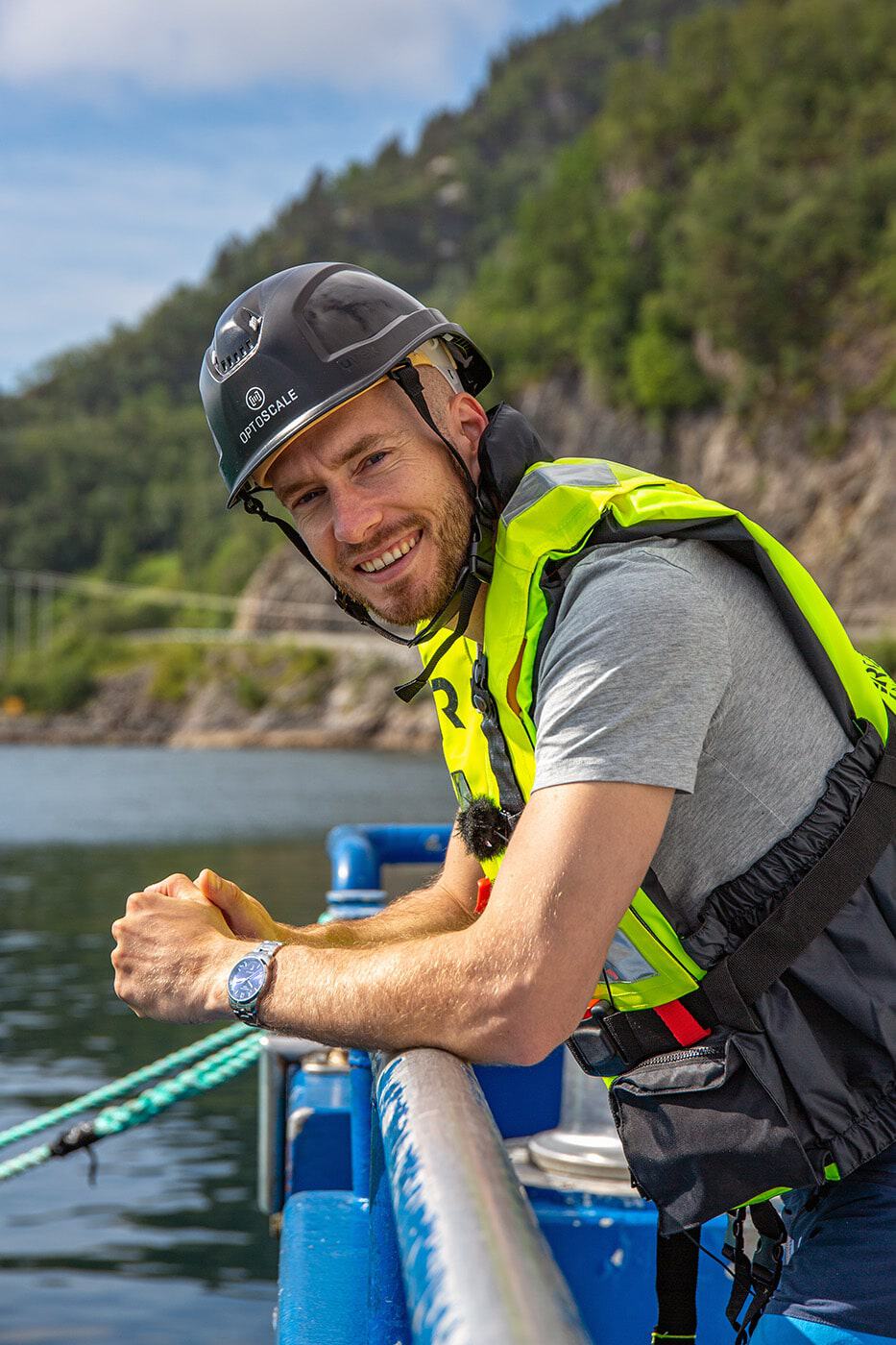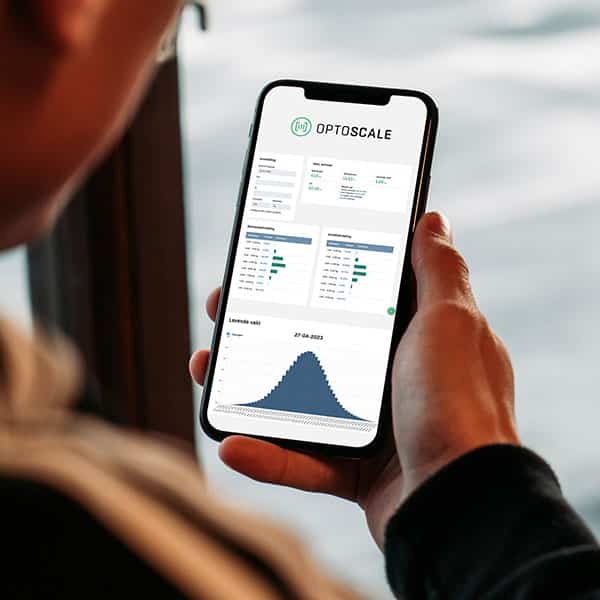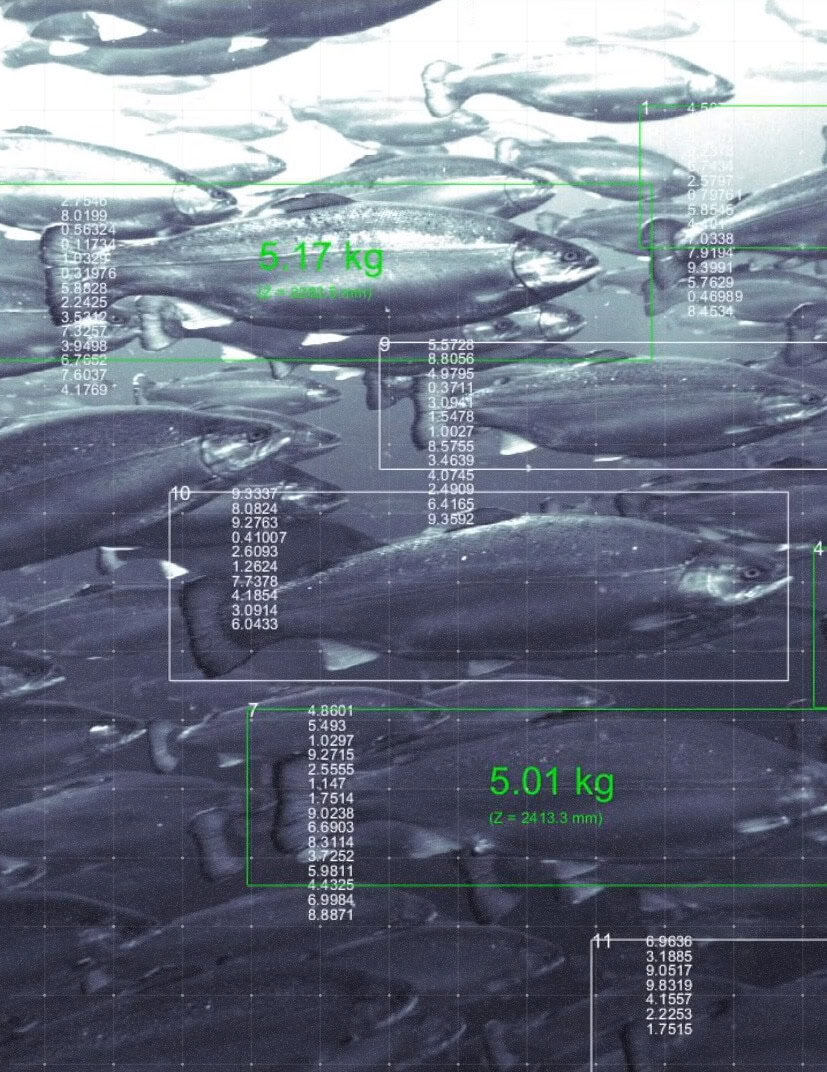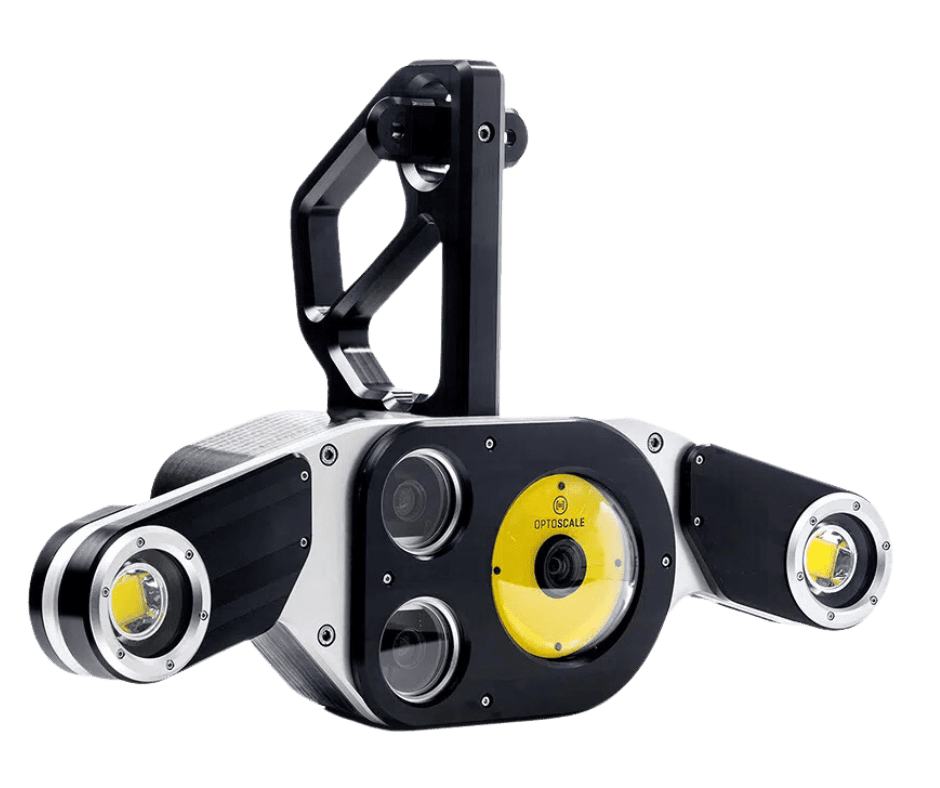 The value of accurate weight
The bioscope is positioned at the depth of the fish population and can perform ten thousand measurements every day. Using artificial intelligence, the weight of each fish photographed by the camera is estimated.
With this information, it's possible to calculate precise figures for average weight, K-factor, and size distribution in the pen. Over time, the bioscope provides growth data, allowing you to estimate feed conversion based on real-time weight measurements. Precise estimates are especially valuable for planning slaughter and fish sales.
With our system, you have reliable and precise information that forms a solid basis for decision-making.
This is an overview of what you get with the weight module from Optoscale:
Our precision gives you better feed control and the ability to adjust quickly
Until now, the actual biological feed conversion factor was not available until slaughter With the weight module from OptoScale, you have continuous oversight of feeding performance and can make adjustments in real-time.
In addition to average weight and growth, the module also provides an overview of size distribution and the K-factor. This gives you a complete picture of the pen's condition and enables you to optimize feeding. This presents a unique opportunity to gain increased control over the feed conversion factor.
Through API data sharing, we combine feeding data with weight estimates and can calculate the feed conversion factor continuously throughout production.
This allows you to quickly identify when the trend is not as expected and adjust feeding for better feed utilization. OptoScale has resources with expertise in feed and feeding and can assist with these adjustments.
With over
1.6 billion salmon weighed across more than 3,000 pens

, OptoScale delivers precision you can count on.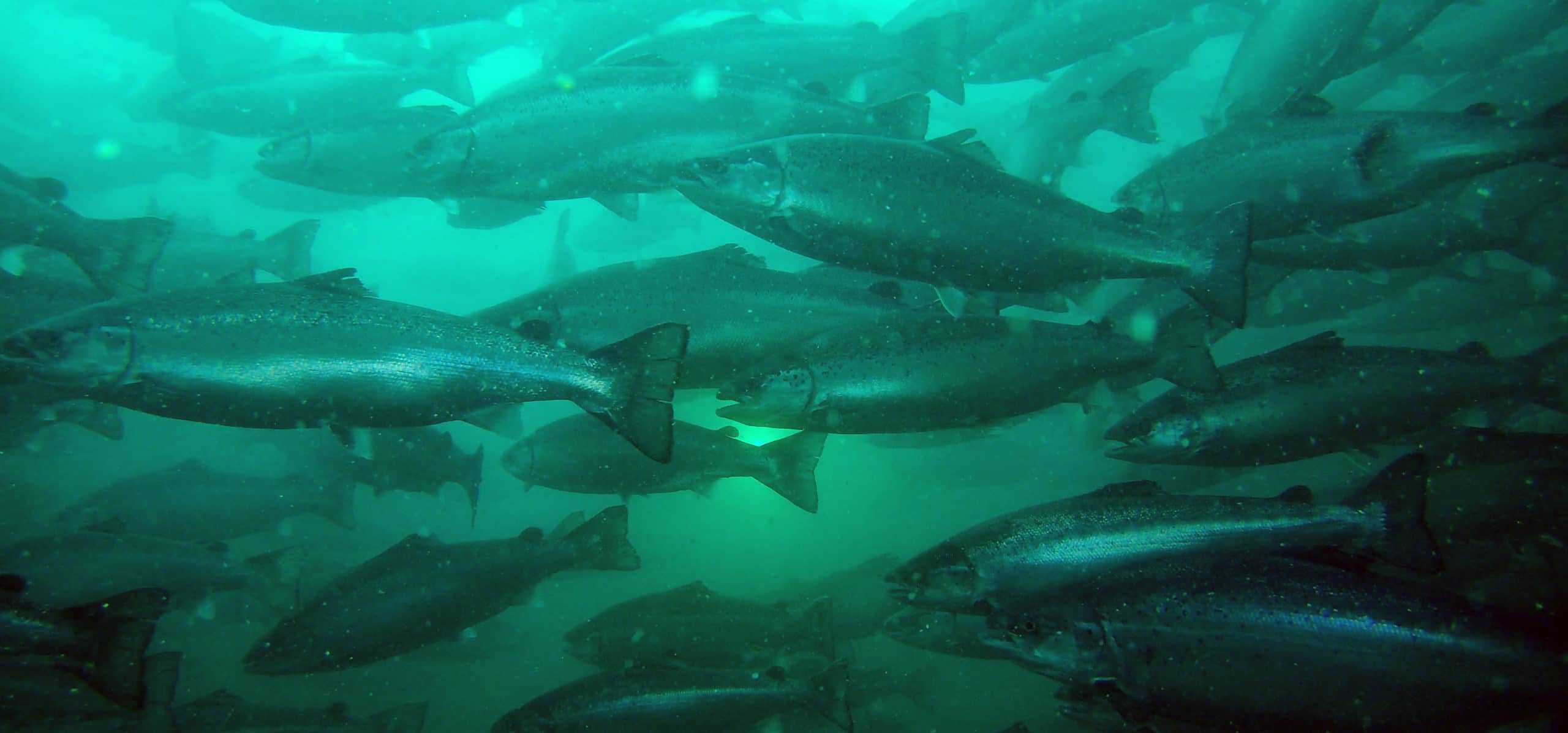 When is it profitable to harvest the Fish?
Harvest at the right time
With precise weight estimates, you can avoid harvesting salmon before they reach their desired weight or take them out at just the right time to avoid an extra delousing operation.
With good oversight, you can more easily decide the harvest time and achieve better results.
Get accurate slaughter reports
With our weight module, you gain control over average weight and size distribution. You receive precise figures for average weight, K-factor, and size distribution. Then, you can generate a slaughter report with accurate estimates. This provides a solid foundation for planning the slaughter process and maximizing profit.
With correct weight estimates, you can calculate precise slaughter weights. This minimizes the risk of potential income losses related to pre-sales, logistics planning, and transport from the slaughterhouse for you as a producer.
"We believe that OptoScale's technology will enable us to produce salmon with a lower environmental footprint, enhance fish welfare, and improve quality in the years to come."
— Knut Utheim | CTO, Grieg Seafood ASA